Pangeekery: How Good Are Online Petitions! (they... →
elomis: In light of how completely and hopelessly useless they are, Internet petitions are an extraordinarily popular way of having feelings all over the place. The list of websites to leave tears and snot on the shoulder of are seemingly endless; OnlinePetition, iPetitions, Change.org, Petition Spot…… So I learnt something today. I guess I can start drinking to forget now.
While you're trying to decide what to have for lunch, I'm explaining to myself, once again, why the world would not be a better place without me in it. While you're trying to make Microsoft Word's margins work the way you would expect they should work, I'm sitting here trying to make my brain realise that suicide is a ridiculous, over-the-top reaction to a cloud of...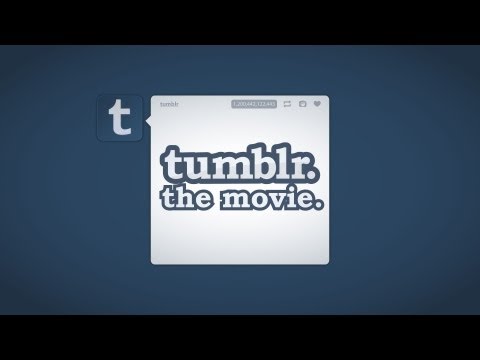 Watch
sleepydumpling: skullgreymon: oh my god OK no wait - THIS is the best 19 seconds I've spent so far today! (I'm in stitches here) I want to watch this on repeat forever
What I want, and what I can have are two very different things.
I hate this time...
…when I'm totally exhausted, almost beyond caring. It's when the dark slithering things slip out from wherever they hide, calling to me seductively. It's not what you think. It's better. It's worse. People give in to this stuff, and no-one thinks less of them for it.
That "oh f%$#" moment...
The one where you discover that your total insecurity about your skillset was on display to a client and your boss called you on it after the meeting. Then he asks you "Do you still consider yourself a designer?" …and you dodge the question.
Visible Children: We got trouble. →
visiblechildren: For those asking what you can do to help, please link to visiblechildren.tumblr.com wherever you see KONY 2012 posts. UPDATE: Facebook has blocked this blog. Complain here and post on Facebook about visiblechildren.tumblr[dot]com instead. And tweet a link to this page to famous people on…
3 tags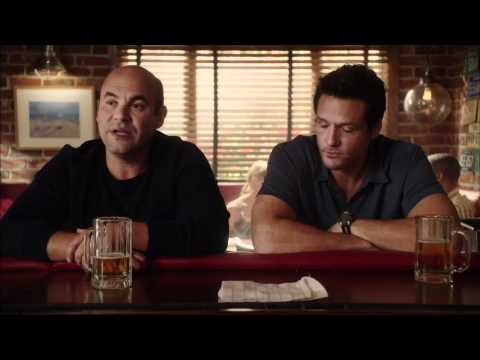 Writing
I want to write. I want to create things that make others feel the way I feel when I watch Community, or anything by Bill Lawrence. Chuck, at its best, had it too. I read back through my Geek Salad archives, and so many of the strips are throwaway jokes, and some are just straight-up unfunny. But there's others in there; they just caught me again. I captured something in those strips,...
3 tags
Good Australian Ensemble Sitcoms?
I've been racking my brain trying to think of one. I'm an unabashed fan of Bill Lawrence's work (Spin City, Scrubs, Cougar Town). Neil Goldman and Garrett Donovan went from writing & EPing on Scrubs to EPing on Dan Harmon's Community, and I love Community too. Scrubs, Cougar Town & Community are all single-camera without laugh tracks. I can't think of any...
"Make good stuff, then make it easy for people to buy it. There's your..."
– Jonathan Coulton, definitively. (via merlin)
So you want to be an actor? →
I've occasionally entertained the idea of trying my hand at acting. I'm not very good at it though, as I learned in my drama unit at college. This post pretty much ensures I'll stick with… anything else.
Digging in the dirt
Something in me, dark and sticky All the time it's getting strong No way of dealing with this feeling Can't go on like this too long I'm in this weird frame of mind again. Doesn't happen often, but it's unnerving when it does. There's no-one I can talk to about it; it's the things that the church (in my experience) doesn't even know where to...
Missing the point...
Christian DJ writes a blog post about how taking one small low-dose anti-depressant a day has changed his life, and commenting on his Asperger's diagnosis. How he wants Jesus to be enough, yet that pill dealt with things that prayer and ministry hadn't. Loads of commenters thanking DJ for his honesty and sharing their own stories (me included). Commenter at the bottom bitches him and...
Anonymous asked: Lets play jeopardy... Who is a whale washing dolphin?
"Fortunately for us, our hospital's nurses were trained to deal with infant..."
– Charles Lane. Via Matt Milliner, who knows whereof he speaks. (via ayjay) We did get each of the kids to hold their sister and say goodbye. It was our 13yo that had the most problems with this, but I'm glad we pushed through (and do is he). We have photos of Jessica too, but while...
I've got to get away...
Guest speaker today, but the kind of loud passionate charismatic who feels like I'm rubbing my mind against an angle grinder. I'm sure he's a lovely bloke, but he's like so many preachers before him, and I just can't deal with it. I'm trying desperately to hold onto the scraps of my faith, he's not helping.
Now what.
Was hoping the break would fix things. It did not. Love my job. Love the people I work with. Rather attached to the income. The actual thing that makes up a large part of my job? Cannot stay focused on it. No passion for it any more. Had a huge long conversation with a co-worker about the technical ins-and-outs of some design decisions. Was fantastic, felt really fired up. Got to the actual...
"The Gospel came to the Greeks and the Greeks turned it into a philosophy. The..."
– The Problem with Pastor as Rock Star (via jmvane, azspot) (via ayjay)
PHENOMENAUT AEROSPACE: Could Netflix Bring Firefly... →
bernardin: Ever since Joss Whedon's space western was canceled back in 2003, its fans — at first, a relatively small contingent, but as time and DVD sales grew, so did the ranks swell — have wondered what could possibly rescue it from the tightly clenched jaws of death. And until now, nothing could…. Squee.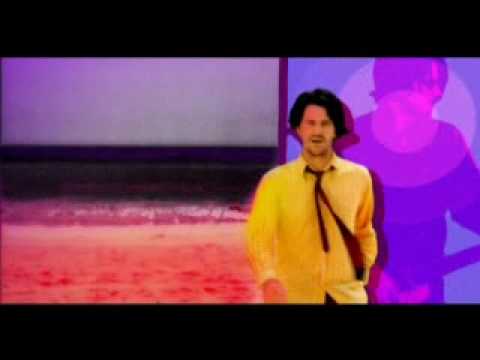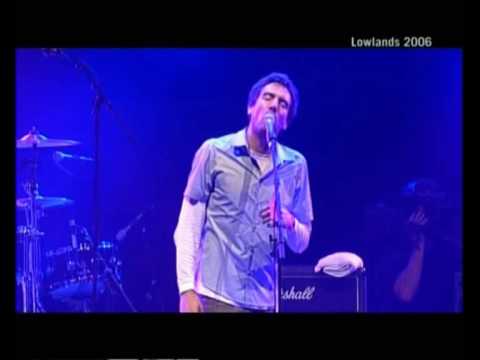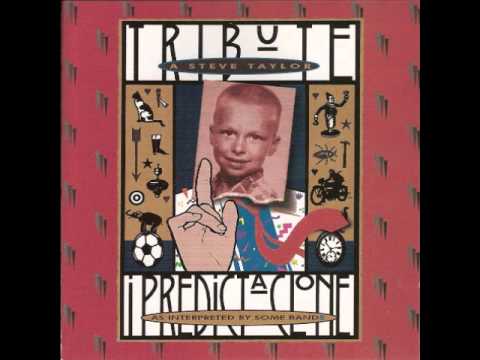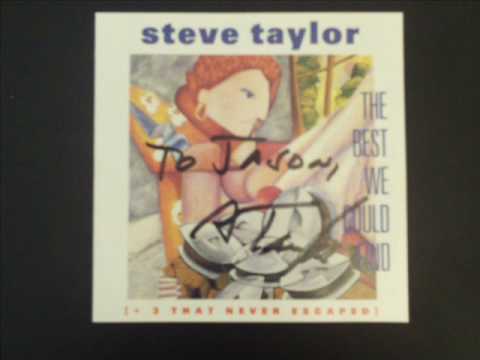 Who do you talk to at a time like this?
I've felt for a long while like I was losing my faith. If I did I thought there would be some moment, like a sudden blinding insight of "oh, I don't believe in God". The thing is, I still do. But there's no blinding insight. Just the sensation that I've drifted further and further away from Him and now I'm lost at sea. Things that once seemed...
Weariness.
I'm so weary. Numb. I keep going because I have no choice. I'm not enjoying my job (in spite of the fact that my workmates are awesome, and the organisation is fantastic). And I. Don't. Know. Why. 
So...
It seems that of all my oldest friends, their marriages have disintegrated except for two couples. And that number looks like it might be about to change :( This doesn't go back to Facebook, mkay?
1 tag
Finally...
…worked out how to enable replies. How many different config pages do you need to have, Tumblr? 
tumblrbot asked: ROBOTS OR DINOSAURS?
Oh man...
A Christian creative/artist I follow on Twitter, has just announced on his blog that he and his wife have gotten divorced after 30+ years of marriage. They don't tell you going into it just how much hard work it will be. How many times you'll need to die to yourselves to honour the promises you made. I wonder how people get to the point where they cross the line that destroys their...
2 tags
"The only really effective apologia for Christianity comes down to two arguments,..."
– Joseph Cardinal Ratzinger (1985)
Toys will be toys →
bobulate: Chris Dixon on the next big thing: The reason big new things sneak by incumbents is that the next big thing always starts out being dismissed as a toy. Disruptive technologies are dismissed as toys because when they are first launched they "undershoot" their users' needs. The first telephone could only carry voices a mile or two. The leading incumbent of the time, Western Union, chose...
13 tags
"You've got to face your fear about your idea, you've got to gather up people and..."
– Baz Luhrmann AFTRS Lumina Journal #1 (via mayb2morrow)
4 tags
2 tags
(Get) out of my head.
Most Community fans assume Abed has Asperger's syndrome. Many of the signs are there: His inability to pick up on others' feelings, his tendency to relate more to film and TV than to actual people, his obsessive analyzing and categorizing of events. From the beginning, Harmon didn't want to specify the character's pathology, but out of curiosity he eventually started looking into Asperger's. ...
Lost:
1 (one) faith. Last seen while reading a John Piper blog post.  If found…  If…
Songs of the moment...
REM - Losing My Religion Sting - If Ever I Lose My Faith in You The Whitlams - Don't Believe Anymore I really hope this is a temporary state of affairs.
What's up, Doc?
He said to me "You're always making excuses. You've got an excuse for everything. Three words. 'I. Am. Responsible.' You need to remember them." It was like being punched in the face. I went home and cried. For nearly twenty years they controlled and disempowered me, making sure I didn't question, and deferred to them for damn near everything. Interfering...